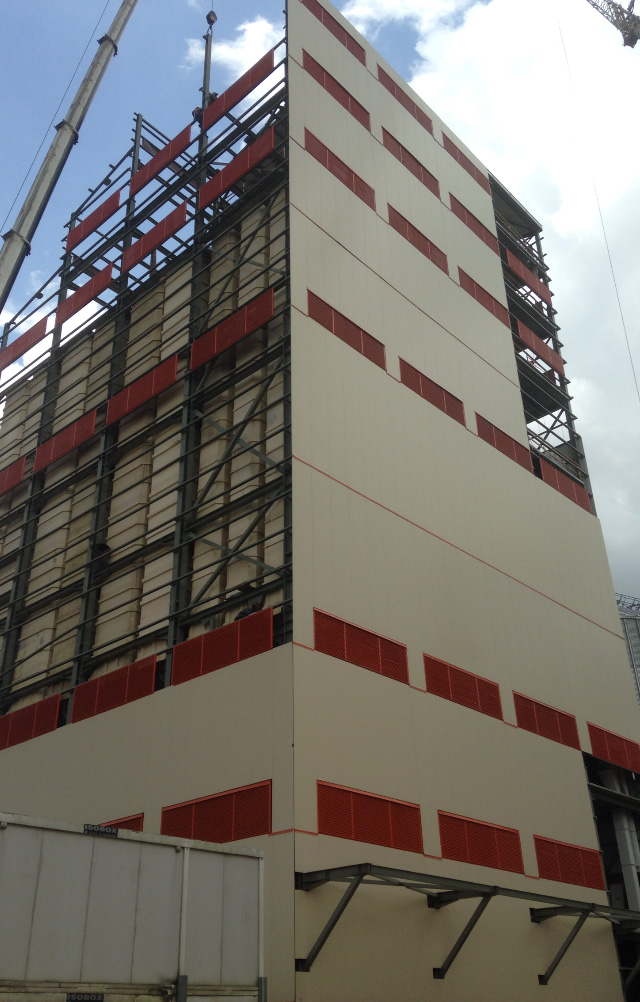 Calabar, Nigeria
location

Calabar, Nigeria

year

2014

client

FLOUR MILLS OF NIGERIA PLC
Fabrication of steel structure for Feed Mill Building. The project refers to the construction of a multi-storey Feed Mill Building in Calabar of Nigeria.
Our contract included design, construction and painting of the steel structure. Moreover, the supply of steel sheets for concrete floors and the side and roof cladding was included in our scope of work.
The weight of the steel structure was  eight hundred tons. Eighty days were required for the completion of fabrication.  Remarkable feature was the complexity of the structure, as in this multi-storeyed building were placed forty two silos with different dimensions and mechanical equipment necessary for the production process.