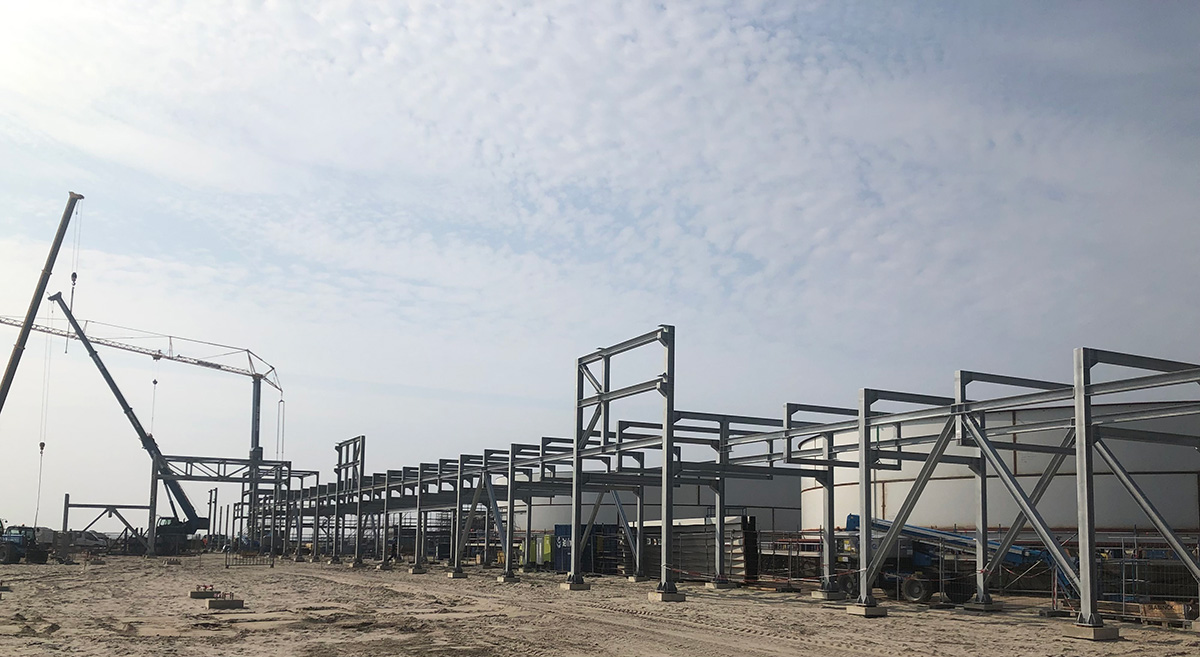 Rotterdam, Netherlands
location

Rotterdam, Netherlands

year

2023

client

NESTE NETHERLANDS B.V.
The project includes the fabrication and the installation of piperacks, process buildings & shelter for the expansion of NESTE's refinery, a global leading producer of sustainable aviation fuel and renewable diesel, in the Netherlands.
Our scope of work was the connection design, the detailing, the fabrication, the hot dip galvanization, the protective fireproofing, the transportation and the installation of steel structures and panels.
The total weight of the steel elements constructed was 2.100 tons. The installation of the steel structures was the most demanding element of the project due to the particularly high safety and quality standards.